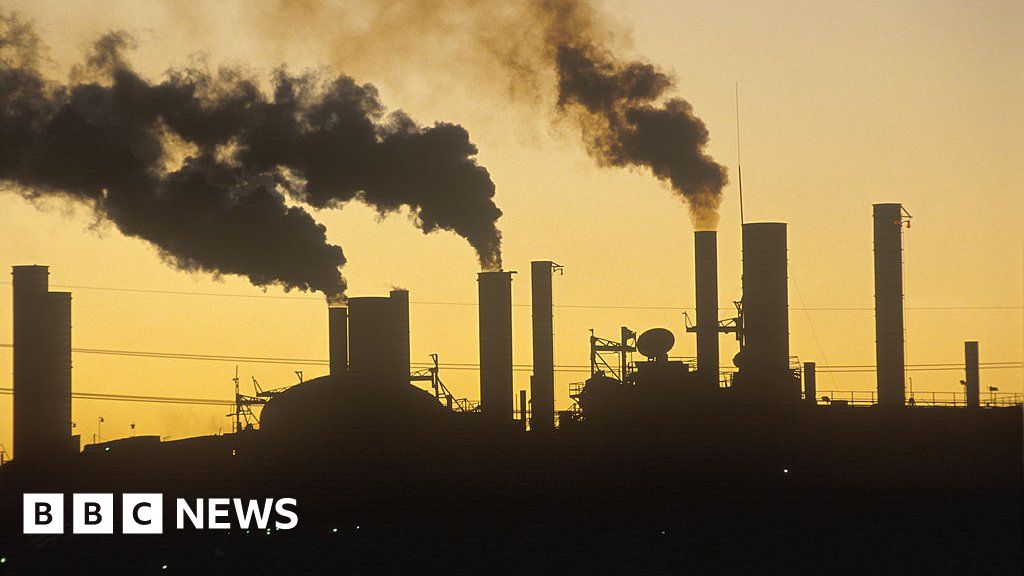 [ad_1]

US President Joe Biden will sign a series of executive orders aimed to address climate change, including a new ban on some energy drilling.
The orders aim to freeze new oil and gas leases on public lands and double offshore wind-produced energy by 2030.
They are expected to meet stiff resistance from the energy industry and come as a sea change from Donald Trump, who cut environmental protections.
Mr Biden will also label climate change a "national security" priority.
The series of executive orders that Mr Biden is due to sign on Wednesday will establish a White House office of domestic climate policy and announce a summit of leaders in the movement to tackle climate change to be held in April.
Mr Biden will also call upon the US Director of National Intelligence to prepare an intelligence report on the security implications of climate change.
Pausing the extraction of oil and gas from federal lands is the Biden administration's tremulous first step onto the toes of the US oil and gas industry.
Federal drilling is a key part of their output – providing around 22% of US oil production and 12% of gas, according to the American Petroleum Institute (API).
The API is unhappy with the move, suggesting that any ban will lead to greater reliance on imports as the US economy recovers and needs more energy.
But experts reject that argument, pointing out that drilling on public lands will likely continue to expand even if a moratorium becomes a ban.
That's because only half of applications for extraction approved between 2014 and 2019 have actually been used.
Moving towards a ban on future federal leases fulfils a campaign pledge and will reassure environmentalists that Joe Biden is the real deal when it comes to climate change.
But making significant inroads into US carbon output will require more than executive orders and new regulations.
It will probably need legislation put before the Congress.
That will be the true test of the Biden climate commitment.
[ad_2]

Source link